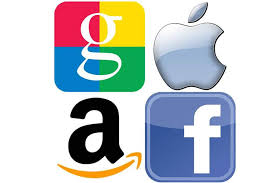 New report for medtech industry has stark message: Tech coming for you (MedCityNews)
A new report exhorts the medtech industry to invest in customer-centric capabilities and digital collaborations to build personalized health solutions or die by being outgunned by tech companies with deep expertise and data-driven consumer solutions.
A report released this week at the annual conference of the trade association for medical device and diagnostics companies had a stark message to deliver: invest in customer-centric capabilities and digital collaborations to build personalized health solutions or die.
Die by being outgunned by large tech companies with deep expertise data-driven consumer solutions and unlimited dealmaking capability.
The report — Pulse of the Industry 2018 by Ernst & Young that was published during the MedTech Conference hosted by AdvaMed in Philadelphia that concluded Wednesday — attempts to create the urgency by breaking down an anemic growth rate that has plagued the industry for several years. Even though overall revenue was a record for the industry, revenue growth increased just 4 percent to $379 billion. This was the 10th consecutive year for single-digit revenue growth, and a sharp break from to the 15 percent average annual growth rate achieved from 2000 to 2007.
So, to reverse this trend, the need is to focus on R&D and on longer-term growth strategies instead of short term gains. Here's how Pamela Spence, EY Global Life Sciences described the state of the industry, in a news release accompanying the report:
Medtechs continue to use conventional strategies, such as buybacks and tuck-in acquisitions, to create scale in must-win therapeutic areas to grow. However, as the shift of power from providers and payers to patients and consumers continues, this business-as-usual approach no longer works. Medtechs must invest in new data and customer-centric capabilities to build stronger ties with consumers or risk being ousted by technology companies and other entrants from outside the sector. To succeed in the digital future, medtechs will be judged not only on the safety and efficacy of their devices and tests, but on their ability to capture and deploy insights from these products to inform care delivery, with a growing emphasis on coordinated care.
In other words data, not devices — the place where the medtech industry lives — represent the digital keys to the coveted kingdom. And it is here that the danger from the tech industry lurks.
Entrants from the tech sector are already eyeing the health space as a fertile area for new growth. In the consumer and search spaces, technology companies have honed their customer engagement and advanced data and analytics skills, including the ability to acquire and securely maintain information, to create more satisfying and personalized customer experiences. They can do the same in health care.
And the challenge from tech is considerable given the heft of their balance sheets and their near unlimited dealmaking ability. The report identified the tech disruptors as Alphabet, Amazon, Apple, CVS Health, Intel, IBM, Microsoft, Samsung, Verizon and Walgreens Boots Alliance, and others.
So what can the industry do today to shore up their defenses and succeed better in the future where consumers and patients are looking for better outcomes and person? The report offered some opportunities for medtech companies to consider investing in:
Collecting and managing growing volumes of patient data in the cloud: patient data remains a largely untapped source of value and one of the biggest near-term opportunities for the industry if they can create secure systems to manage and use it.
Building analytics into care management algorithms using AI.
Recognizing that the clinical insights captured in connected devices will increasingly be the real source of value — rather than the device itself.
But perhaps the loudest message from the E&Y report is one that the medtech industry will find hardest to hear given the reliance on silos and closed systems that guaranteed financial success in the past. The report exhorts the industry to "embed themselves in the health system" and become "serious about customer experience" as well as outcomes which necessarily means partnering and sharing data.
Otherwise risk being replaced.
"Companies continue to focus their efforts on products that are siloed solutions. But the reality is, if you're offering a siloed solution it's much easier to be replaced with the next brighter, shinier siloed solution," said Donald Jones, Scripps Translational Science, in the report.