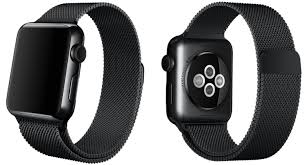 Zimmer Biomet launches clinical trial with Apple Watch (MassDevice)
Zimmer Biomet (NYSE:ZBH) said today that it's launching a clinical trial using the Apple Watch to help hip and knee replacement patients that could enroll as many as 10,000 patients.
Using the orthopedic giant's MyMobility app and the Apple Watch, the study aims to evaluate the app's utility in improving outcomes and lowering costs, Warsaw, Ind.-based Zimmer Biomet said. The study will incorporate patient feedback and continuous health and activity data from the Apple (NSDQ:AAPL) device.
"We are incredibly excited to work with Apple to transform the knee and hip replacement experience for patients and surgeons," president & CEO Bryan Hanson said in prepared remarks. "At Zimmer Biomet, we are committed to improving care decisions through digital health and we are thrilled to launch one of the largest evidence-gathering clinical studies in orthopedic history."
"We believe one of the best ways to empower consumers is by giving them the ability to use their health and activity information to improve their own care," added Apple COO Jeff Williams. "We are proud to enable knee and hip replacement patients to use their own data and share it with their doctors seamlessly, so that they can participate in their care and recovery in a way not previously possible through traditional in-person visits. This solution will connect consumers with their doctors continuously, before and after surgery."
The 16 study sites include academic centers, hospitals and group practices or ambulatory surgical centers in California, Colorado, Georgia, Illinois, Indiana, Maryland, Massachusetts, Michigan, Minnesota, New Jersey, New Mexico, Ohio, Oregon, Pennsylvania and Utah, Zimmer Biomet said.