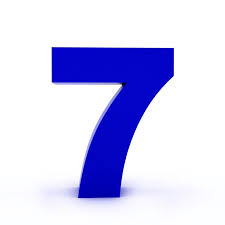 I rarely do this, but I am going to recommend a book to my OrthoStreams readers.
You should read Peter Thiel's book Zero to One
 if you want to succeed in an Orthopedic startup.  Peter Thiel is an eccentric contrarian entrepreneur, but he has been wildly successful in startup companies and is a genius ahead of his time.
I have worked to build three Ortho startups so far, and based on my experience Peter has nailed the formula for success.  For instance, too many Ortho startups focus on creating incremental technology advancements to "beat the competition".  This is a recipe for failure.  Think Innovative Spinal Technologies (IST) or Inion or Pegasus or Baxano. There is a long list at the graveyard.  And, too few Ortho startups focus on dominating the market with a monopoly in a unique Orthopedic technology. Think Kyphon.
The essence of Thiel's book are 7 questions that every business must answer:
Question 1)  The Engineering Question – Can you create breakthrough technology instead of incremental improvements?
Question 2)  The Timing Question – Is now the right time to start your particular business?
Question 3)  The Monopoly Question – Are you starting with a big share of a small market?
Question 4)  The People Question – Do you have the right team?
Question 5)  The Distribution Question – Do you have a way to not just create but deliver your product?
Question 6)  The Durability Question – Will your market position be defensible 10 and 20 years into the future?
Question 7)  The Secret Question – Have you identified a unique opportunity that others don't see?
OVERVIEW:  Zero to One is a refreshing intellectual deep dive into the motives behind entrepreneurship. It's full of unique, practical insights, and discusses success in terms of human nature and culture. Along with business strategy, Thiel outlines how successful innovation shapes society and shares an intriguing vision.
click here for the Book 
 or here for the Kindle edition