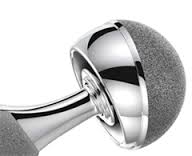 Report: J&J willing to pay more than $400m to settle Pinnacle hip cases (MassDevice)
Johnson & Johnson (NYSE:JNJ) is willing to put more than $400 million on the table to settle consumer allegations that its Pinnacle line of metal-on-metal hips were defective and caused problems including metal poisoning, according to a new report from Bloomberg.
Officials at the New Brunswick, N.J.-based company agreed to payments of approximately $125,000 per case on average to resolve about a third of the Pinnacle hips suit pending against the company, according to the report, which references people familiar with the settlement.
So far, J&J has settled or is in the process of settling approximately 3,300 out of 10,000 lawsuits targeting its Pinnacle line of hip-replacement devices, Bloomberg reports.
The $125,000 average payout would mean the company would need to pay approximately $413 million to settle the 3,300 cases, according to the report.
The medical giant is looking to resolve all remaining pinnacle cases before another trial begins next month, Bloomberg said, though the company remains in talks with lawyers for residual hip recipients who have sued.
The settlements mark the first payout after seven years of litigation over the metal-on-metal hip implants which were removed from the market in 2013, according to the report.
J&J has not yet officially commented on the settlements.
The company is set to return to court next month in Dallas, facing allegations from five Pinnacle-hip recipients that it rushed its Pinnacle device to the market and misled doctors about the device's safety, according to Bloomberg.
Johnson & Johnson is reportedly seeking to settle cases with separate groups as handled by individual lawyers rather than one global settlement, the same tactic it used to resolve vaginal mesh cases.
In August, the Texas Northern District Court entered an approximately $246.1 million final judgement against J&J subsidiary DePuy Orthopaedics after a jury found J&J liable for defects and fraud related to Pinnacle hips.