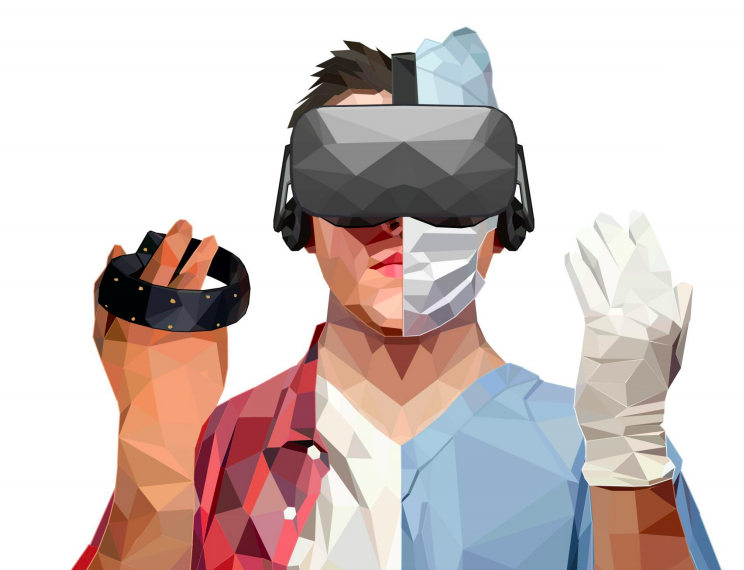 Can VR training churn out better surgeons? (MedCityNews)
As technology makes inroads into healthcare, traditional assumptions regarding medical education and training are also being put to the test.
In the field of surgery, a startup hoping to alter how surgeons and medical students specializing in surgery get trained is Osso VR. The Palo Alto, California company has developed an immersive VR experience using its own software and the Oculus Rift device that can train surgeons looking to perform specific orthopedic procedures.
In a recent interview, Dr. Justin Barad, CEO of Osso VR and a practicing pediatric orthopedic surgeon, explained he intends to give medical device companies a new way to work with surgeons such that the latter gain proficiency in a certain procedure quickly. That stands in direct contrast with current training standards.
'The paradigm of the traditional method to learning a new technology is typically a device company will sponsor a surgeon to attend a course where they will get to practice for a single day and then that's it," Barad declared.
The hope is that they get better over time by practicing on patients. This system has creates a fear in adopting new surgical techniques for fear of making a mistake, Barad believes. Meanwhile, getting ahead on the learning curve necessarily means practicing on patients that exposed large groups to risk as the surgeon gains proficiency.
Enter the world of VR simulation training.
"You can practice something repeatedly and not on a patient, which is brand new for the most part in the field of medicine," Barad said.
Barad asserted that through Osso VR's training program, users can also see how good they are in terms of surgical capability.
"So what we can do is inform surgeons, patients, hospitals and medical device companies when people are ready to do certain procedures. Or if they are not, what they need to do so," he said.
This – the assessment of when someone is ready – is important given that there is a positive correlation between better surgeon skills and improved outcomes. Not too many studies are out there making this association because this has been a  "taboo topic," Barad said. However that is changeing. He pointed to J&J acquiring C-Sats, a Seattle startup that grades surgeons on their ability, as evidence of how that culture is changing.
I had a chance to demo the Osso VR platform at the recently-concluded HLTH conference in Las Vegas. It was much more immersive and fairly easy to use compared with other VR platforms I have had the chance to try over the past few years. [Barad later showed me a video of a VR session on his phone where three people were training after which they began lobbing surgical tools at one another to catch, just for kicks. The three people seen only as heads and hands were in three different locations apparently, but you wouldn't know it from the video where torso-less hands were seamlessly catching the tools.]
Currently, Osso VR's medical device customers use the simulation platform to get surgeons proficient enough for hands-on training.
"We are getting people to the point where they are proficient enough where they get something out of the [hands-on] training and get through it, and then afterward to assess and reinforce that training so you can really increase efficiency and adoption and provide the insight to both the surgeon and the device company to when people are ready," he said.
Some data is available to argue that VR training improves surgical performance. A small randomized pilot study Osso VR ran on eight first-year medical students tested them on a sawbone version of a tibial nail procedure, grading them in a blinded fashion using a global assessment toolset. The study that has not been peer-reviewed shows that training using Osso VR doubled surgical performance across metrics like time and motion, knowledge of instruments, flow of operation and forward planning, and knowledge of specific procedure.
Founded in 2016, Osso VR's platform has training programs for certain orthopedic procedures. The company has some paying medical device customers but Barad declined to identify them, only saying they are among the top 10 medical device companies. The company expects to clear $1 million in revenue this year and has raised a total of $2.4 million in a seed round of capital led by SignalFire, a San Francisco-based venture capital firm, he said.
Last October, Department of Education selected Osso VR as the winner of the EdSim Challenge, a contest to design the next-generation of simulations that strengthen career and technical education among 249 submissions. That victory also brought in $480,000 in cash and additional in-kind prizes from IBM and Microsoft.
The company has 15 employees and will hire four or five more people in the production area. Barad is also looking to add new features.
"For the next 6-9 months we are rolling out our new team training functionality, so you can take people from different physical locations – so you could be in Europe and I could be here – and we could train together in the same virtual space and that unlocks a lot of possibilities.," he said.
Improving medical training and outcomes in surgery are areas where other companies are also trying to make their mark. Akron, Ohio-based AR Imaging uses augmented reality to transform clinical visualizations in surgery using a type of goggles. A working prototype, SmartGoggles is a real-time fluorescent imaging and display system that captures the disease in 3-D and presents it to the surgeon using augmented reality. It has been used in Cleveland Clinic to conduct sentinel node biopsies in women with breast cancer.
On the training side, London-based Medical Realities develops surgical training modules using VR. Cofounder Shafi Ahmed made waves in 2016 when he became the first in the world to perform a virtual reality 360-degree live stream of a surgery on a cancer patient to anyone who had a VR headset–be it an Oculus Rift, Samsung Gear, or Google Cardboard and had downloaded the companion app on their iOS and Android device.
Does all this immersive simulation technology mean that one-day hands-on training on patients and cadavers will no longer be necessary?
"I think there will always be a role for hands-on-training in some way, but you definitely don't need as much," Barad declares. "Right now it's pretty inefficient and wasteful."