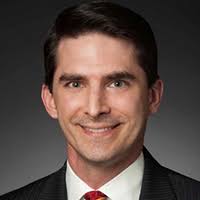 C-Suite Awards: Gregory Cole (Washington Business Journal)
Greg Cole has spent a decade with K2M Group Holdings Inc., joining in 2008 after helping take XM Satellite Radio public. At the time, he was looking for another early-stage company with similar aspirations. That's when he connected with a college classmate, K2M CEO Eric Major.
Since then, the spinal device maker has had its ups and down — with more ups. In 2010, Cole and Major signed a deal with their first private equity partner, Welsh, Carson, Anderson & Stowe. "We really scrambled back then to find a funding source to keep the company running and growing," Cole said. "It's very stressful when you don't have a lot of money and you're searching for options and alternatives, and that ended up being a blessing for us."
Next came the initial public offering, 10 years after the company was founded. Then in 2016, the company moved into a new $30 million headquarters after receiving $850,000 in state incentives to stay in Leesburg and create 100 jobs. But perhaps the biggest development came this year, when the nearly 500-employee, $258 million business closed its $1.4 billion sale to Kalamazoo, Michigan-based medical device behemoth Stryker Corp.
Now, Cole is serving as a transition adviser to Major, helping combine the two management teams and businesses. Then, he'll figure out his next move.
"I don't have any definitive plans yet," he said. "Certainly, I could stay with the company — that would be wonderful," he said. "But I will likely be working on another early-stage company to bring it to the public markets or help grow it and nurture it. That's really what I do. And I think that's the next chapter: helping another K2M achieve its goals."
What moment from your work over the last year are you most proud of? This last year was very busy with public market offerings of equity and convertible notes. We did an acquisition of our Spanish distributor and then ultimately, the merger — just a jam-packed year. My wife is a saint for putting up with me because we were very busy this last year.
Biggest current challenge: Transitioning my people and transitioning the business are by far the greatest challenge. It's a very different kind of challenge, because there's a combination of human efforts, as well as business efforts. We're a very close group — there's a lot of clichés about your work family, and I think we live up to the cliché. I'd really like to see all of the people that I've worked with excel in whatever capacity they can in the new combined entity.TRENDINGG
Next big goal: To recharge my batteries and reconnect with my family. I have three kids, and I can't wait to spend a little bit of time with them over the winter here.
Best piece of advice from a mentor: From a business perspective, listening before speaking is very, very important. And I don't think we do enough of that. I think the same is true with my personal relationships in my family — my children, my wife. At the end of the day, we all really want to be listened to.
What have you learned through your time at K2M? You really can be very successful in business by being ethical and taking the long road as opposed to the quick, short road. I think that's lost sometimes. I think we're very lucky to have a group of people that work so well together in a very ethical manner. I think it's unusual.
What are you like to work for? I'm very hands off. I do not like to micromanage my people. I really think that when you have that many experienced people and subject matter experts, and people who can be smarter than the CFO on their various topics, that is the best way to be successful.
What advice would you give your younger self? Make sure that you can find that right balance in your life between work and your personal family. You can be successful in both. And make sure that you surround yourself with talented people, because it will make you better.
What do most people not know about you? I'm a native. I grew up in Loudoun County. I'm not a transplant. My father was a government contractor for many years and we moved here from Detroit. My father was a technician on the very first computer that was ever built, the Sperry Univac. So he's been in the computer industry his whole life as a contractor, and we moved out to Sterling when Sterling was really the only community west of Reston.
Favorite way to relax outside of work: My wife has gotten me into horse riding. We have some horses and we ride in Leesburg — Western riding — so we're playing cowboys. I have horses that do what's called "cow cutting." They will chase around cows, almost like herding. We're like these Virginians doing all of these Texas games with our horses. It's an unbelievable rush.
---
The basics
Gregory Cole
CFO, K2M Group Holdings Inc.
Age: 49
Residence: Purcellville
Family: Wife Robin, three kids
First job: Started working at age 15 with a worker's permit at Giant Food as a curbside bag boy