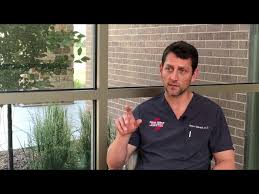 OrthoDirectUSA® Launches a Revolutionary Franchise Opportunity for Surgeons that Guarantees to Reduce Healthcare Costs (press release)
OrthoDirectUSA® (ODUSA) announced today a new kind of business opportunity that equips surgeons to lead the organizational change process through ongoing education and coaching of hospital personnel which results in sustainable cultural transformation and a substantial reduction in supply costs.
ODUSA is a consulting service that grows the skill and expertise of hospital personnel and leverages our contextual knowledge of the medical device industry to connect surgeons, hospitals and ambulatory surgery centers directly to various device manufacturers. By eliminating the middlemen and investing in their own personnel, Providers can have more control to proactively manage their supply chain and realize savings of 50% to 80%.
What's the Problem Today?
Physician employment, bundled payment and gainsharing do not adequately engage, equip or empower physicians to lead. Consequently, the collaboration between surgeons and healthcare leaders is not very effective.
The OrthoDirectUSA® Solution:
A strategy that utilizes ownership, through a franchise business model, to create sustainable economic alignment between hospitals, surgeons and suppliers. Following their system guarantees to lower supply chain costs by 50-80%.
"The idea of developing a turn-key consulting business for qualified surgeons and former medical device reps made a lot of sense to us" says OrthoDirectUSA® founder Thomas Mitchell. "This idea is what led to the launch of ODUSA Franchise, LLC. The franchise structure successfully aligns all of the stakeholders, with the hospital's mission and vision at the forefront, and delivers on-going organizational education to achieve process improvement and significant cost reduction. Unless everyone involved understands, "What's in it for me," nothing will happen. Healthcare is no different than any other market sector, economic alignment is a prerequisite to initiate and sustain long-term behavior change."
Their Franchisees are trained and equipped to be more effective leaders as they take ownership in implementing the proven ODUSA change process.
"OrthoDirectUSA helped me establish a new way of thinking about how I work with the hospital. They have challenged me to become a more effective leader, which meant I first needed to become a student. I had to develop a different mindset. I can tell you this – Their system absolutely works, and our hospital is experiencing the benefits!", says Dr. James Mahalek, Franchise Owner.
An ODUSA franchise allows qualified surgeon investors to participate either by owning or partnering in a business opportunity. The ODUSA Franchise combines a unique strategy and a proven process with a structure that is safe and legal for physician participation. ODUSA does not sell any medical devices and is vendor agnostic, therefore, we are not considered a Designated Health Service (DHS), which means Stark Law is not applicable.
This business model brings qualified surgeons together with former traditional sales reps in a free enterprise opportunity to lead transformational change. The franchisee will be supported by the extensive experience of ODUSA and its trademarked ORDT® (Operating Room Device Technician) certification and training program.
Why Surgeons?
ODUSA recognized that surgeons are uniquely positioned to lead the operational and clinical transformation efforts that value based reimbursement requires. They are at the intersection of where clinical, technical and financial decisions are made. To successfully transform the healthcare value chain, surgeons must lead and stay engaged to sustain long-term value outcomes. ODUSA intentionally seeks early adopters who desire to model the mindset and behaviors necessary for organizational change.
How it Works:
ODUSA's vendor neutral process disrupts the traditional supply chain by allowing Providers direct-access to medical devices from manufacturers at wholesale pricing. The unique alignment structure creates economic incentive for surgeons to work collaboratively with hospitals to reduce procurement costs and improve service-line efficiency. Their change process cultivates teamwork and behavior change through on-site education and mentoring.
"Economic alignment is a prerequisite for any sustainable enterprise," says OrthoDirectUSA® founder Thomas Mitchell, president and CEO. "OrthoDirectUSA has identified the right structure (free-enterprise) and enabled the right people (Surgeons & former sales reps) to work on the right problem (eliminating waste and redundancies that exist in the traditional supply chain) at the right time to meet the demands created by value-based reimbursement."
---
Visit ODUSA Franchise site at http://odusafranchise.com
About OrthoDirectUSA®
Founded in 2008 in response to the high and often hidden cost of the traditional supply chain that contributes to exorbitant implant prices, OrthoDirectUSA® set out to disrupt the medical supply business with a new business model. Approximately 45 percent of the manufacturers costs are attributed to selling and general administrative expenses (SG&A) – the majority of which are selling costs. ODUSA offers Providers the opportunity to reduce procurement costs by eliminating traditional middlemen and connecting them directly to various manufacturers for device procurement at wholesale prices.
ODUSA derives no compensation from any medical device companies. Therefore, FDA registered medical device manufacturers are continually desiring to participate in their model and their pool of alternative suppliers is constantly growing. They give Providers more options to procure high-quality, safe devices at wholesale pricing levels — saving them 50% or more.
Media Contact: Matt Mitchell
Franchise Operations Officer
260-433-2536
OrthoDirectUSA® Phone: 888-600-4611
OrthoDirectUSA® Email: info@orthodirectusa.com