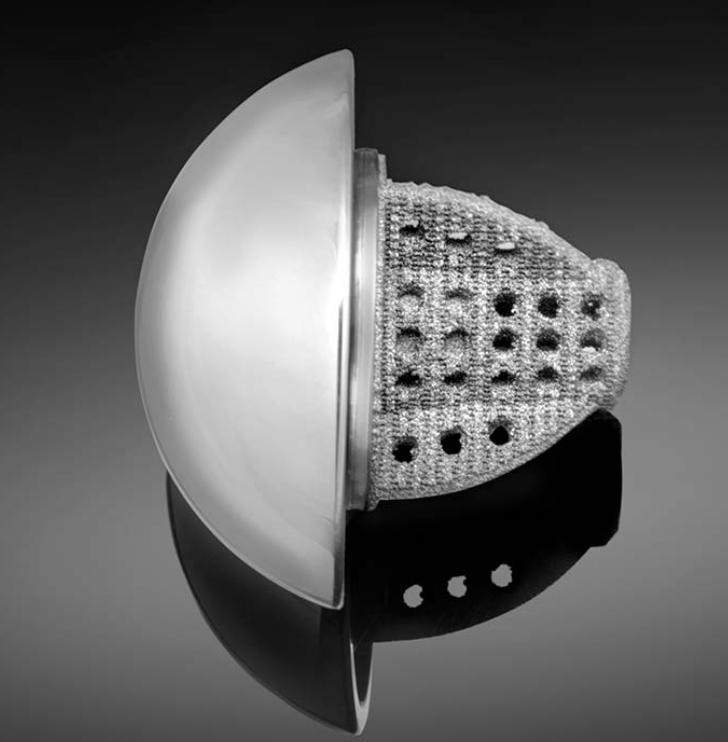 EXACTECH STEMLESS SHOULDER CLEARED (Orthopedics This Week)
Gainesville, Florida-based Exactech, Inc. has received 510(k) clearance from the FDA for a stemless shoulder, which Buddy Savoie, III, M.D. of Tulane University, says is different from others on the market due to the combination of three-dimensional porous material and bone cage technology.
The Equinoxe Stemless Shoulder is, according to a March 12, 2018 company announcement, "a bone conserving and canal sparing" prosthesis that is compatible with the Equinoxe Shoulder System.
The stemless shoulder is designed for anatomic total shoulder arthroplasty and features a single tray of instruments. The three-dimensional porous structure optimizes pore size, count and porosity, says the company. The shoulder also incorporates a bone cage for "bone through-growth to enhance the probability of biologic fixation."
All-Star Design Team
Savoie was a design team member. The rest of the team included Pierre-Henri Flurin, M.D., of Clinique du Sport in Bordeaux-Mérginac, France; Curtis Noel, M.D., of Crystal Clinic Orthopaedic Center in Akron, Ohio; Ryan Simovitch, M.D., of Palm Beach Orthopaedic Institute in Palm Beach Gardens, Florida; Thomas Wright, M.D., of the University of Florida. And last, but certainly not least, was Joe "Broadway Joe" Zuckerman, M.D., of NYU Langone Orthopaedic Hospital and one of our favorite past presidents of the American Academy of Orthopaedic Surgeons.
The company plans to initiate targeted clinical evaluation of the stemless shoulder immediately, and "will aggressively" expand the release throughout the second half of the year.