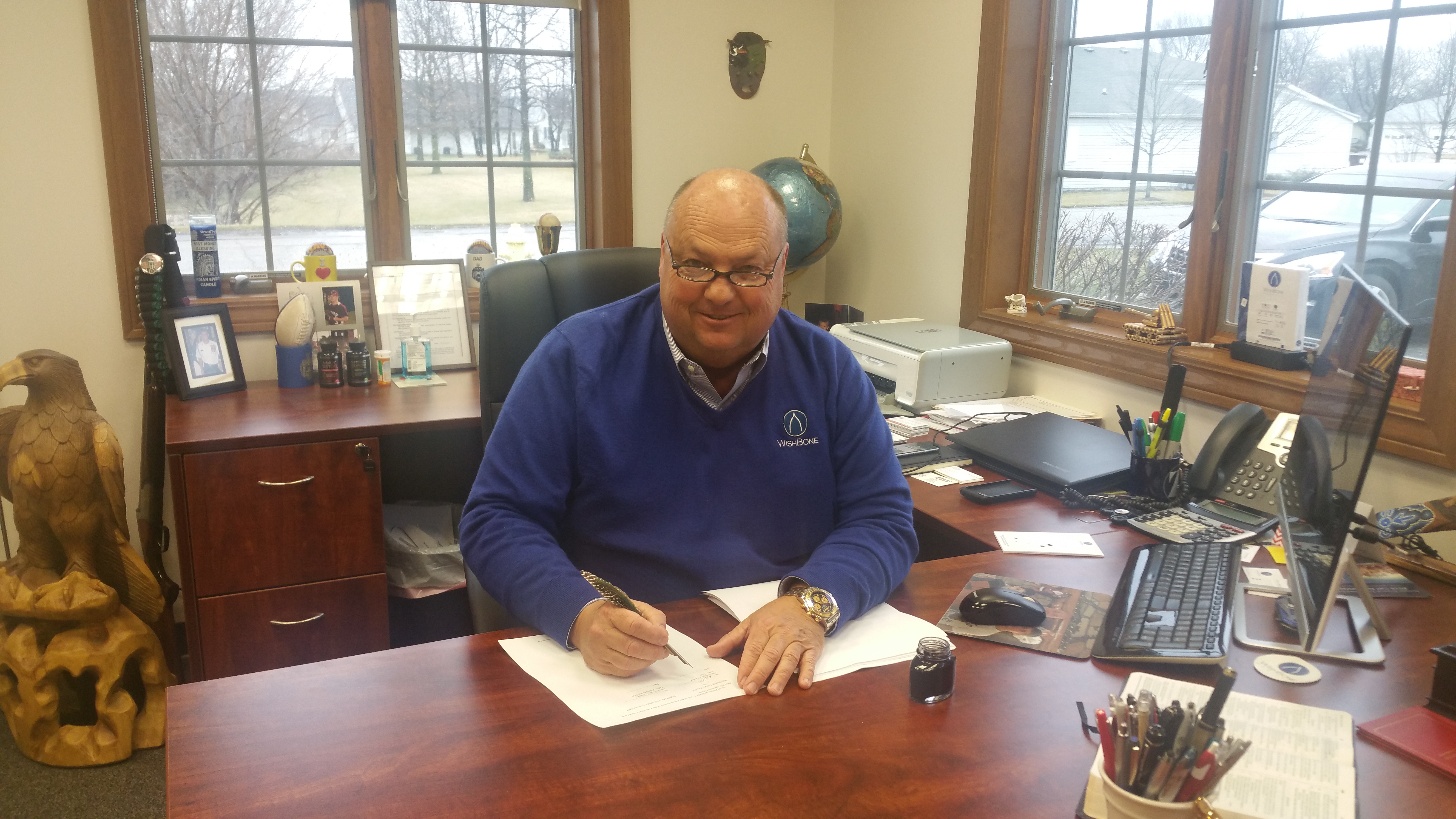 This is the eleventh in a series of 6-Question interviews with leaders who are challenging conventional thinking in Orthopedics (read other interview 

here

).
---
Why did it take so long for an entrepreneur to address the orthopedic pediatric market opportunity?
We made custom implants for children when I was back at Smith and Nephew decades ago, but no manufacturer carried a standard offering for kids. Then in 2006, I witnessed Nick Deeter break out and attack the pediatric market head-on. Nick is a pioneer in pediatric orthopedics.
I sat down with Nick to ask him a few questions about his pediatric startup Wishbone Medical.
1) What was the genesis of WishBone Medical?
I have been passionate about helping kids with orthopedic needs for a long time.
Over 20 years ago, while in charge of Orthogenesis at DePuy, a Johnson & Johnson Company, I made custom orthopedic implants for children. Unfortunately, these custom implants were expensive and took a great deal of time to manufacture.  Aside from the relative small number of custom implants, the whole industry seemed to avoid this special niche.  Even today, while an adult may have 40 hip systems to chose from, a child has none.
My second start up in this space, OrthoPediatrics, which I left four years ago after investors had taken control, is doing well.  However, at their shareholder meeting a year and a half ago, they announced they were the undisputed market leader with less than 5 percent market share.  I was aghast that the market penetration was so poor. "5 percent" means that most kids still do not have access to anatomically appropriate implants.  There had to be a better business model that allows for greater market coverage, more access.  At that time, I had invested in and was CEO of a foot and ankle company using sterile packed kits, Nextremity.  It hit me that sterile packaging in pediatric orthopedics would be the superior business model that could provide the market coverage and access that kids need.  That's when the idea of WishBone Medical came into being.
WishBone Medical's mission is to make anatomically appropriate orthopedic implants for kids and put all implants and instruments in single use, sterile kits and make them available worldwide.
2) How was WishBone Medical funded?
Initially, it was funded by family and friends.  Today, we have access to considerable capital from private individuals from all parts of the globe who also have a passion for helping children.
3) What were your first commercial products and why did you chose them?
Our goal was to launch and sell products in our first year of business (which we did).  We launched 7 sterile packed product systems in 2017.  We launched instruments first (Class I), like our broken screw removal kit, because they move through the FDA faster.  I really like the broken screw kit because I feel it's a simple product that can very easily help a child in surgery.  I like to think of it like a "fire extinguisher on the wall".  Children lose a ton of heat under anesthesia; it's a real emergency when a screw is broken (and that happens!) and the surgeons are scrambling to find the right instruments to fix it.  This way, they can open up the sterile packed kit and eliminate the emergency, and move on with the surgery.
We also commercialized 4 implant systems (Class II), used in trauma applications.  WishBone has 26 additional, Class II, product systems launching in 2018.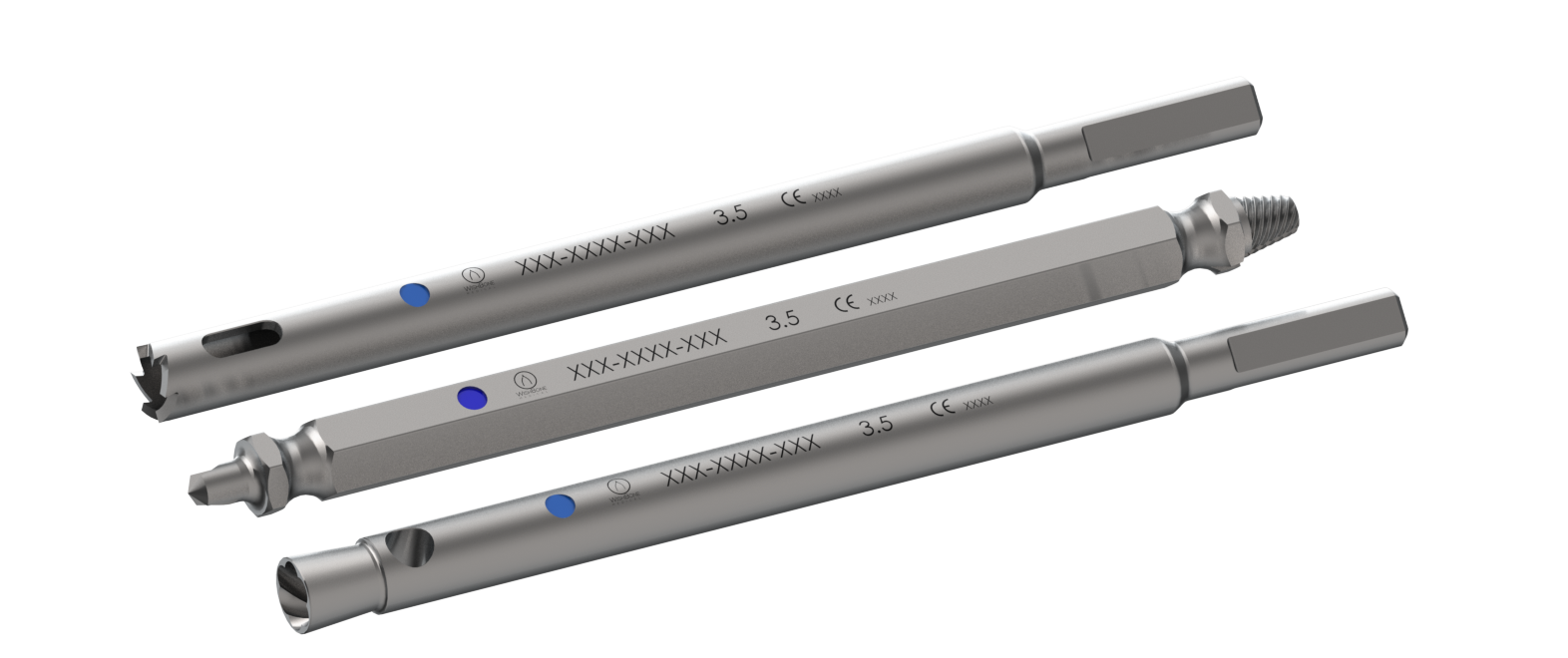 4) What are some of the unique challenges in the pediatric market?
You can't just make an adult orthopedic implant smaller and have it work in kids.  Children are constantly growing and morphing and you either have to work with their growth plates or avoid the growth plates completely.  Growth plates don't like screws stuck in them or holes drilled in them.  Moreover, most of the hardware in kids needs to be removed after the problem is fixed.  This is very different from the adult market.
5) What innovation/product design is in the pipeline?
Our two big innovative systems are Sterile Spine and Total Pediatric Hip.  We have reduced 10 to 12 reusable cases and trays to 3 large boxes of individually sterile packed kits for our scoliosis system.  Not only will it be the only sterile packed scoliosis system, but it will be the lowest profile.  We are launching this product in seven Centers of Excellence this summer.
Our Total Pediatric Hip System is a development project with Hospital for Special Surgery in NYC.  HSS has performed thousands of total hip procedures in kids using custom implants.  WishBone is creating a standard line of hips for kids with idiopathic arthritis, failed SCFEs and certain cases of cerebral palsy.
6) Where will WishBone Medical be in the future?
Everywhere kids need us!   We are growing our product portfolio with in-house development projects, partnerships like the one with HSS, and through acquisitions.  Additionally, we have plans to develop a direct sales force and to vertically integrate our sterile packaging and manufacturing.   We expect to be the one-stop-shop for pediatric orthopedics globally.
After three years, we expect to be generating over $50 million in sales.  At that point, we will sell to a large strategic partner that wants to dominate the pediatric orthopedic niche.
Thanks again, Tiger.  Enjoyed our talk.  Keep up the good work with Tiger Recruiting and Orthostreams; it's insightful.
---
CONTACT
For more information on WishBone Medical, please visit www.WishBoneMedical.com or e-mail Nick Deeter at Deeter@WishBoneMedical.com.
Additional information from Nick Deeter can be found HERE.