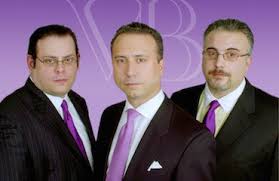 VISCOGLIOSI BROTHERS BID TO ACQUIRE BMP ASSETS (Orthopedics This Week)
Viscogliosi Brothers, LLC, the leading merchant banker in the global orthopedics industry, has made a bid to acquire the patent estate for an innovative line of bone morphogenic proteins (BMP) which originated at Wyeth, went to Pfizer and then eventually wound up at Bioventus, a global leader in orthobiologic solutions.
On July 23, Bioventus announced that it had entered into a definitive agreement to divest its BMP intellectual property portfolio to a new company formed by Viscogliosi Brothers, LLC (VB).
Bioventus had originally acquired the exclusive, worldwide license to the BMP portfolio of development programs and associated intellectual property from Pfizer, Inc., in 2013. The portfolio includes the next-generation BMP in development, as well as a BMP program for soft tissue indications.
The transaction, which is conditioned on a fund raise by VB, is expected to close in late Q3. When completed, Bioventus will receive an equity stake in the new VB company and will have an observational board seat.
No sale price was disclosed.
"Divesting the BMP program gives us the opportunity to increase the R&D investment in other areas of our portfolio to support additional short and mid-term programs, while maintaining a stake in its development," said Tony Bihl, CEO of Bioventus. "We now expect to leverage resources to make additional investments that will expand and grow our portfolio in osteoarthritis, surgical and non-surgical bone healing."
"Stimulating the body to heal itself is the future of healthcare." said Anthony G. Viscogliosi, principal of Viscogliosi Brothers, LLC. "Viscogliosi Brothers has formed a new company to actualize this future by acquiring the next generation BMP development program of Bioventus. Through this acquisition, we are fortunate for Bioventus' effort to enable us to take the next steps of initiating a clinical program to further evaluate the BMP technology to do safer, faster, and better healing for spine fusion."
What the VBs Are Buying
The Viscogliosi brothers are purchasing designer bone morphogenic protein patents and intellectual property. Here's how the inventing scientists from Wyeth described these proteins.
"The invention includes a designer BMP protein comprising at least one mutation in at least one type I or type II receptor binding domain, wherein the mutation confers altered binding to the type I or type II BMP receptor compared with the binding to the type I or type II receptor by a corresponding wild type BMP."
In laymen's terms, the Wyeth scientists invented a designer protein which has one or more mutations which will allow it to bind in ways that are different (presumably better) than naturally occurring or "wild" BMP.
"BMPs are among the most numerous members of TGF-β superfamily and control a diverse set of cellular and developmental processes, such as embryonic pattern formation and tissue specification as well as promoting wound healing and repair processes in adult tissues."
"BMPs were initially isolated by their ability to induce bone and cartilage formation. BMP signaling is inducible upon bone fracture and related tissue injury, leading to bone regeneration and repair.
"BMP molecules which have altered affinity for their receptors would have improved biological activity relative to the native proteins [emphasis added]."
"Such BMPs include proteins with increased in vivo activity and may provide potential improved therapeutics for, among other things, tissue regeneration, repair, and the like, by providing greater or altered activity at lower protein levels thereby providing improved protein therapeutics."
In short, the invention opens up the use of these designer growth proteins in hard (bone) or soft (cartilage, skin) tissues and, potentially, better tissue healing than currently available BMPs or other growth factor products.
Very cool.