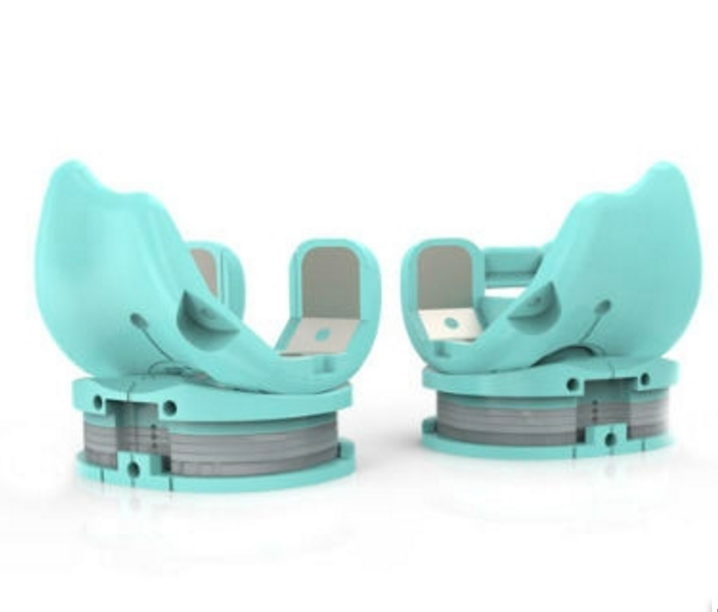 Leveraging Value to Compete in the Knee and Hip Implant Market (ODTMag)
When considering the knee and hip implant space, there are major OEMs who come to mind as the leaders. As such, smaller to midsize firms need to differentiate themselves in some way with a unique offering or additional valued services. One company has found a niche with a bit of each of those.
Calvin Lin, president at United Orthopedic Corporation USA, recently spoke with ODT to provide insights on his company's strategy. Combining disposable options with fewer overall trays resulted in decreased cleaning costs associated with reusable surgical instruments. Further, the company maintains a vertical integration focus in its design and manufacturing processes, enabling it to control all aspects of the development procedure.
Sean Fenske: Can you share a bit of background on United Orthopedic Corporation?
Calvin Lin: United Orthopedic Corporation was founded in Taiwan in 1993 with the purpose of helping orthopedic surgeons provide better and more affordable care to their patients. We specialize in knee and hip replacements and were the first Asian company to receive FDA clearance for these types of replacements. The company has been publicly traded since 2004 on the Taiwan Stock Exchange.
We started distributing internationally in 2001. Currently, we are selling in 38 countries, with sales and marketing subsidiaries in the U.S., France, Switzerland, and Japan.
Our product portfolio includes orthopedic replacements for both revision hip and knee and primary hip and knee.
 To read the full feature, see it at ODTmag
here