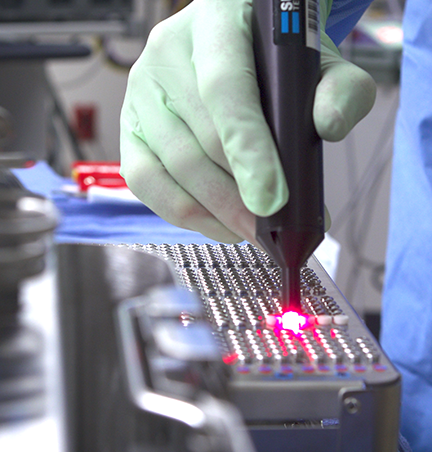 Velox in action
On June 17th, 1974 a checkout clerk at Marsh's Supermarket in Dayton OH swiped a 10 pack of JuicyFruit across a laser, recording the price of 69 cents. At first blush this first use of a barcode to buy a pack of gum seems rather insignificant. It was, however, anything but – it was an inflection point for our entire society as consumers. Supply chain automation (SCA) has been transformational to the global economy, benefitting manufacturers, service providers and most of all consumers by lowering prices and increasing availability of goods and services. The entire SCA process is initiated by scanning at point of use, and it is used in every area of every industry that touches our lives.
Except one – the hospital operating room.
The operating room orthopedic implant supply chain is a manual process that relies on pens, papers, sticky notes, and two to three manual data input steps between 4-5 people in different areas of the hospital. It is expensive and error prone, with studies showing nearly 50% of patient implant records containing incorrect or incomplete information. Ask any device rep, and they will tell you this is true. And the root of the problem is the lack of a scanning platform at point of use, where the implants are actually used – the sterile field. Barcodes have proven ineffective at marking surgical assets such as graphic cases, implants, trays and instruments, as repeated exposure to the harsh reprocessing environment compromises their readability.
Introducing Velox, Summate Technology's total solution for implant supply chain automation. Utilizing our exclusively licensed p-Chip® technology, Summate has developed TAG marks, which can quickly and easily retrofit orthopedic trays so that implant usage can be scanned from the sterile field, at point of use, during surgery. Combined with our software, Summate has reduced the OR implant supply chain from 7-8 manual, error prone steps which takes up to 2-3 weeks to complete, to one scanned, accurate automated process which takes seconds to complete at the end of a surgical case.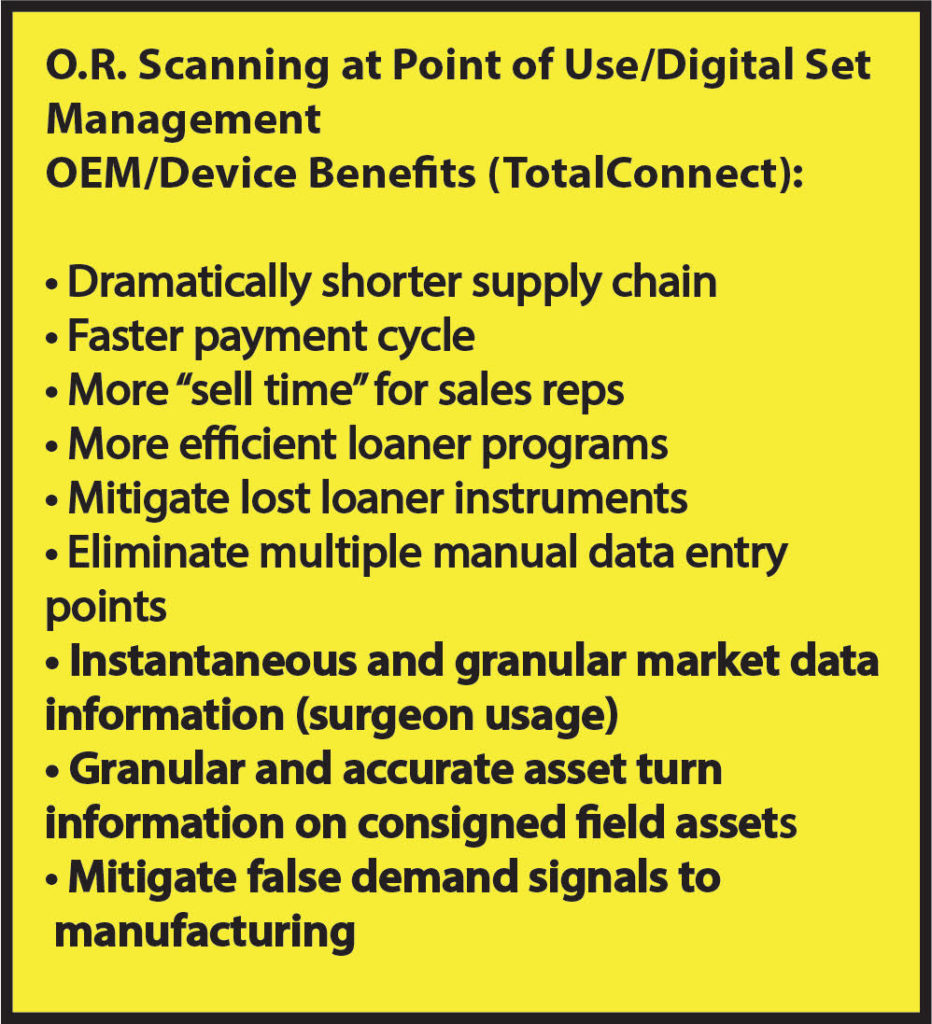 Benefits for Device Makers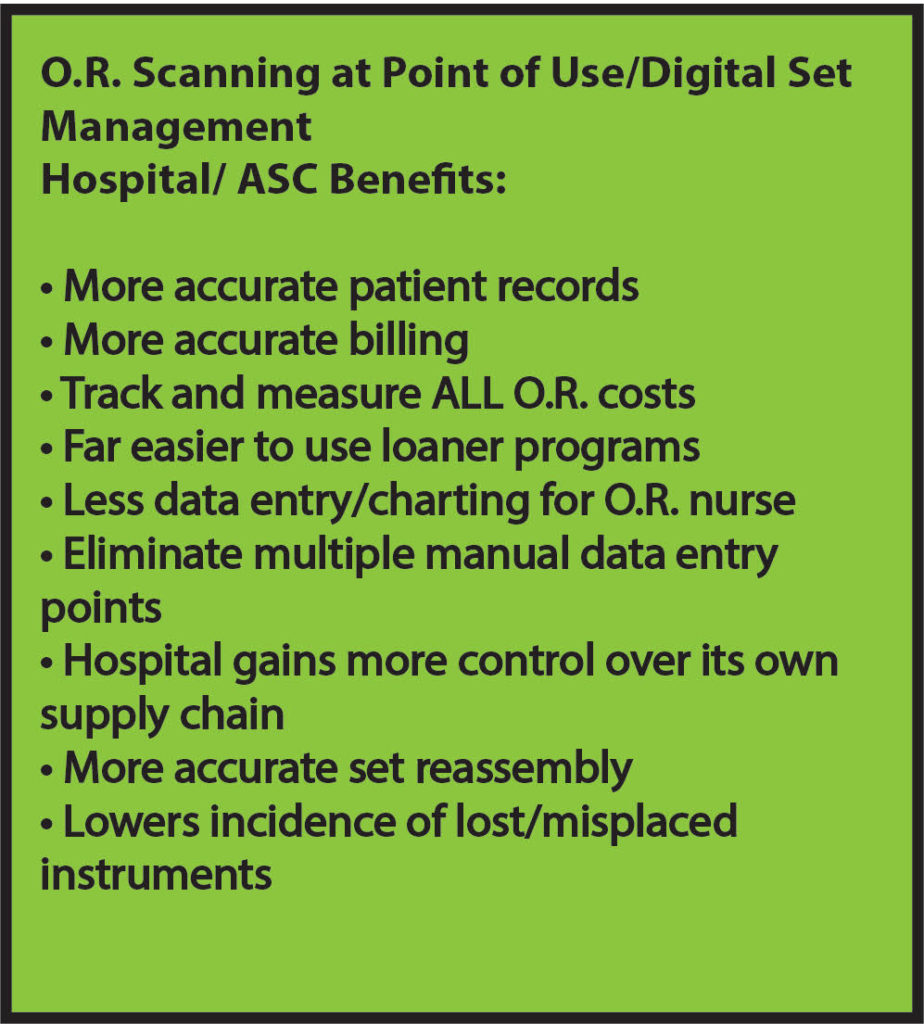 Benefits for Hospitals
Summate is currently in trials at several New England hospitals, and is seeking out partnerships with device OEMs and distributors for its SCA solution. The bottom line is making your sets Scan Ready will make them easier to use, and who wouldn't want that for their customers?
Video demonstration of Velox (3:20)
For more information, visit www.summate.net, or call Phil Sayles at 844-SUMMATE.