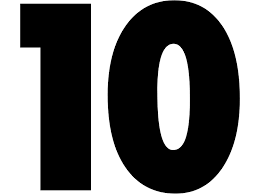 THE TEN BEST SPORTS MEDICINE TECHNOLOGIES FOR 2018 (Orthopedics This Week)
The ten winning companies with the BEST new sports medicine technologies for 2018 are: Arthrex, Carestream Health, Include Health Inc., iTrace Biomedical Inc., KATOR LLC, MTF Biologics in conjunction with Missouri Orthopedic Institute & ConMed, PolyPhysics, Inc., Quadrant Sciences, Stryker. Stryker had two winning technologies.
Rewarding Innovation and Perspiration
This annual award rewards inventors, engineering teams, physicians and their companies who've created the most innovative, enduring and practical products in 2018 to treat injured athletes in ANY activity—whether sports, industry, military or healthcare. To win the Orthopedics This Week Best New Technology Award for sports medicine care, a new technology must meet the following criteria:
Be creative and innovative.
Have long term significance to the problem of treating the injured athlete. Does this technology have staying power?
Solve a clinical problem. To what extent does this technology solve a current clinical problem or problem that is inadequately solved today?
Does it have the potential to improve standard of care?
Is it cost effective?
I would use it.
Here, then are the ten best new sports medicine technologies for 2018 arranged in alphabetical order:
Winning Technology: Carestream Onsight 3D Extremity System
Carestream Health
Inventors: William Snyder, John Yorkston, Dave Foos, Robert Asento, Anthony DiRisio, Joseph Newman, Michael Litzenberger, Douglas Csaszar, Andrew Hartmann.
Engineers: William Snyder, John Yorkston, Dave Foos, Robert Asento, Anthony DiRisio, Joseph Newman, Michael Litzenberger, Douglas Csaszar, Andrew Hartmann, Adam Pruyne Poetker, Rod Wagner, Mike Kensek, Steve Lamy, Doug Bailey, Alex Mathew, Dave Laurie Cesar, Weidong Huang.
Lower radiation, affordable and extreme flexibility. These were the attributes that led judges to rate Carestream OnSight 3D Extremity System so highly.
FDA approved, the system relies on cone beam CT (CBCT) technology to capture weight bearing and other types of patient extremity images. It delivers high-quality, low-dose 3D imaging for orthopedic and sports medicine practices, hospitals, imaging centers, urgent care facilities and other healthcare providers.
Did we mention affordability with less radiation than traditional CT systems while still delivering excellent image quality?
The system is designed to work in a variety of clinical settings and orthopedic conditions including feet, ankles and other joints, including arthritis, meniscus loss and instability. And because the system is compact and easy to use it can be set up at a doctor's office so patients don't need to make an extra trip to the hospital for imaging tests. By allowing the imaging and patient consultation to take place in one visit, the Carestream Onsight D Extremity System improves productivity of the orthopedic specialists and provides convenience for patients.
But wait, there's more. The large-area detector that can capture a 3D image of the patient in a single rotation and takes only 25 seconds. It plugs into a standard wall outlet. Finally, the patient's head and body are not confined so no claustrophobia.
---
Winning Technology: ClearEdge Brain Health Toolkit
Quadrant Biosciences Inc.
Quadrant BioScience has developed a way to monitor brain health after a concussion with saliva!
The system, called ClearEdge Brain Health Toolkit, was developed in cooperation with researchers and clinicians at SUNY Upstate Medical.
The toolkit is a collection of FDA-cleared and listed functional assessments including a saliva test to track subtle changes in cognitive function, balance and patient symptoms that can occur over time after a concussion.
Similar to heart and kidney function tests, the ClearEdge Brain Health Toolkit uses functional and epigenetic biomarkers to monitor brain health long term and help determine how effective different therapies are.
Quadrant Biosciences has partnered with the Hall of Fame (HOF) Players Foundation to monitor the brain health of retired National Football League athletes using the toolkit including taking saliva samples. Testing began in April 2018 with new participants being added in July.

Winning Technology: Cobra Suture Passer
Stryker Corp.

Inventors: Charles Bourland, Johnny Valadez
Engineer: Charles McCartney
Cobra is the market's first reusable suture passer for arthroscopic rotator cuff repair with a rigid stainless-steel needle. Many sports medicine physicians who have used suture passers in arthroscopic rotator cuff repairs complain of intraoperative misfires or distal tip needle breaks from suture passers with reusable nitinol needles. Nitinol needles, in particular, have to maintain enough flexibility to deform back into the suture passer so there are trade-offs with strength and rigidity.
The COBRA suture passer is made from stainless-steel needle, so it is the first reusable suture needle.
No disposable needles. No needle migration. Avoid needle breakage. And is able to pass through calcified cuffs.
A recent study found that nitinol suture passers should be used during rotator cuff repair when the torn end of the tendon is thicker than about 7 to 9mm in order to prevent needle penetration failure. And, remember, retained surgical objects are associated with prolonged operative time, patient injury, prolonged hospital stays, readmission, and reoperation.
Durability and reliability, that's what attracted our judges to COBRA.
---
Winning Technology: Frog-Skin
PolyPhysics, Inc.
Inventor: Brian Stewart
Engineer: Brian Stewart
Increasingly popular with athletes and the Navy Seals (of course, with a name like Frog-Skin…), frog-skin therapy delivers cold therapy in a wrap to treat overuse or extensive training soft tissue injuries.
The skin is made from an engineered elastic composite material that regulates skin temperature during cold therapy. Frog-Skin therapy wraps also provide soft adaptive compression, conforming to numerous body locations, body types and sizes.
There are two variations of Frog-Skin therapy wraps. Frog-Skin 43 regulates skin temperature to 43F (6C). Frog-Skin 64 regulates skin temperature to 64F (18C) and is designed for cold-sensitive patients. Frog-Skin materials and products are latex-free and are made entirely of non-toxic materials.
Frog-Skin therapy can be used in diverse settings including the field, clinic and at home and it has an additional safety margin due to its ability to maintain skin at temperatures low enough to induce therapy, by 11+ degrees F warmer than ice. Because of its precision temperature control, it has extended application times and is more comfortable for patients, increasing compliance. It also avoids CBAN (cold, burning, aching, numbness) progression. Users do not need to have medical experience to use these wraps.
A patent application for Frog-Skin™ thermal composite material, with multiple embodiments, was filed with the US Patent and Trademark Office on August 18, 2017.

Winning Technology: IncludeHealth Platform
IncludeHealth Inc.
Inventors: Ryan Eder and Brandon Eder
Engineers: Jamison Float, Brent Burchfield, Tony Morgan, Gary Myers, Chris Slee, Lauren Mitchell, Matt Grover.
The IncludeHealth Platform pairs HIPAA compliant cloud software with connected, inclusive rehabilitation/fitness equipment to offer users better outcomes at a more affordable cost. Subscriptions are offered on a monthly basis.
The IncludeHealth Platform offers extensive protocol libraries, scheduling, live guidance, and autonomous tracking & analytics of all activities performed. Objective data from IncludeHealth and from third party sources can analyzed and aggregated on both a macro and micro scale.
Their first piece of equipment is The Access Strength. Users can do hundreds of different upper and lower body exercises on the machine while standing, seated or from a wheelchair.
How the IncludeHealth Platform works is that the healthcare provider can browse through cloud libraries and create reusable custom protocols based on the patient's needs. Then when the patient is ready to do the exercises, he or she just pulls the correct profile from the cloud and follows through the routine on the equipment. While the patient is on the equipment, data is collected on velocity force, power, tempo, range of motion and symmetry which is uploaded to the cloud and is available for analysis and for sharing between providers, patients and payers to improve outcomes and streamline care.
---
Winning Technology: Intelligent Medical Device Platform for Pain Management
iTrace Biomedical Inc.
Inventor: Krishna Sharma, Ph.D.
Engineer: Curtis Tom
The Intelligent Medical Device Platform for Pain Management is a portable device that delivers heat, cold, wearable ultrasounds, and TENS (transcutaneous electrical nerve stimulation) to treat sports injuries.
The platform is connected to a cloud-based server which allows for tracking of pain therapy data, compliance, and the outcome of prescribed therapies (i.e., pain score feedback provided by patients) thus helping doctors/trainers/physiotherapists determine personalized therapy modality and dosage.
This self-learning software platform gives sports medicine doctors and physical therapists access to an international patient database to help them determine the best therapy options for any given pain or injury symptoms for individual patients based on their unique profile (BMI [body mass index], tissue composition, age, sex, etc.). The Intelligent Medical Device Platform for Pain Management uses objective data to personalize sports injury treatment in an effort to speed up patient recovery while at the same time, reduce unnecessary costs.
Currently, identifying the right physical modality for pain management (heat, cold, electric stimulation, ultrasound or a combination of therapies), the right dosage (intensity, temperature, exposure time) and number of sessions is more of a subjective decision based on a provider's experience and knowledge. With this platform, however, they will have access to much more data to help them prescribe the best treatment for each individual patient.

Winning Technology: KATOR Suture Anchor
KATOR LLC
Investors: Wade Fallin, Joel Helgerson
Engineer: Joel Helgerson
Fifty percent fewer anchors with equivalent biomechanics.
That's why KATOR LLC's new Knotless Arthroscopic TransOsseous Repair system for rotator cuff repair and Achilles tendon reattachment procedures is one of the best new sports medicine technologies for 2018.
The FDA-approved implant system and its instrumentation delivers the secure suture patterns required but with only two anchors instead of the historically needed four anchors. This will reduce cost and anchor load in the tuberosity.
In a study, "Biomechanical Comparison of Transosseous Knotless Rotator Cuff Repair Versus Transosseous Equivalent Repair: Half The Anchors With Equivalent Biomechanics?" published in Arthroscopy: The Journal of Arthroscopy and Related Surgery in January 2018, transosseous knotless (TOK) repair only failed through soft tissue, whereas transosseous equivalent (TOE) repairs failed through both soft tissue and the repair construct. According to the data, despite 50% fewer suture anchors in the TOK repairs than the TOE repairs, cyclic gapping and ultimate stiffness and failure loads were not significantly different.
---
Winning Technology: Minimally Invasive Quad Tendon Harvest Set and FiberLoop with FiberTag Fixation
Arthrex, Inc.

Inventors: Jacob Jolly, Thomas Deberardino, James Guerra, Zachary Ingwer.
Engineers: Zachary Ingwer, Tara Swanlaw
Faster, less patient morbidity and a variety of graft options.
Arthrex's new Minimally Invasive Quad Tendon Harvest Set with FiberLoop with FiberTag Fixation, which has FDA Class II approval, gives surgeons doing cruciate ligament reconstruction a new, faster and less invasive way to safely harvest a graft of a desired length and diameter through a smaller incision.
The system also reduces patient morbidity while still giving the physician the preferable stiffness profile for knee ligament reconstruction. Furthermore, the system can create a variety of grafts to meet the surgeons' needs including soft tissue, bone soft tissue, all-inside and transtibial.
But wait, there's still more.
The FiberLoop with FiberTag SpeedWhip™ rip-stop technique reinforces the suture/tissue interface with a FiberTag scaffold. A FiberTag suture is incorporated into the end of the FiberLoop construct to allow each needle pass to incorporate both graft and the FiberTag scaffold.
This technology will make autografts, which have been shown to be superior to allografts especially in younger patients, more accessible. Hamstring and patella tendon grafts up until now have been the only autograft options and they are not a good fit for all patients. Hamstrings sometimes are too small for pediatric patients and the patella tendon autograft can interrupt growth plates.

Winning Technology: Missouri Osteochondral Preservative MOPS
MTF Biologics in conjunction with Missouri Orthopedic Institute & ConMed
Inventors: James L. Cook, DVM, PhD, OTSC, Aaron M. Stoker, M.S., Ph.D., Clark T. Hung, PhD., Eric Lima, Ph.D.
Engineers: Clark T. Hung, Ph.D., Eric Lima, Ph.D.
Longer chondrocyte viability in an osteochondral implants from MTF Foundation—the most trusted allograft supplier—was a no-brainer for this year's best technology in sports medicine award.
Named "The Missouri Osteochondral Preservation System (MOPSSM)" because of the close partnership with the University of Missouri, this innovative allograft was designed by MTF's engineers to more completely preserve donated cartilage, bone, meniscus, ligament and intervertebral disc during the required disease testing period and the storage period before transplantation, which is typically up to 70 days from procurement.
This novel method, which complies with FDA Regulation 21 CFR Part 1271, Human Cells, Tissues, Cellular and Tissue Based Products (HCT/Ps), offers many more benefits than current preservation systems including the use of closed containers, serum-free media that includes dexamethasone, and the ability to be stored at room temperature.
This system extends chondrocyte viability which usually falls below essential levels within 28 days after procurement with current tissue bank preservation protocols. The Missouri Osteochondral Preservation System (MOPS) has been validated to maintain essential chondrocyte viability, articular cartilage extracellular matrix composition, and material properties in all grafts for at least 56 days after procurement. It is not regulated as a medical device.
Fresh osteochondral allografts are in limited supply. Longer preservation times with the Missouri Osteochondral Preservation System means more allografts will be available when needed. These allografts have also been associated with lower total complication rates (p = .044) compared to standard-of-care grafts.
---
Winning Technology: Pivot Guardian Distractor System
Stryker Corp.

Inventor: Dr. Omer Mei-Dan
Engineers: William Kaiser, Mary O'Grady, Conrad Smith, Jeremy Graul, Edison Lopes, Joe Layton, Miguel Figuroa Diaz.
The first-ever post-free hip distraction system. That is the Pivot Guardian Distraction System, a Class I device.
Complications around the perineal post and current boot technology in hip arthroscopy include nerve dysfunction symptoms and problems in the groin area have long bedeviled sports medicine physicians.
Dipmann et al. published in Arthroscopy in 2014 found 46% of hip arthroscopy patients reported nerve dysfunction symptoms. In addition, 22% still reported symptoms after 26 weeks and 18% still reported symptoms after one year. And Frandsen et al. published in the Journal of Hip Preservation Surgery in 2017 found 32% of patients reported problems in groin area.
The problems were temporary and disappeared typically within two to four weeks. Some patients reported numbness after two months.
Now Stryker has developed a very novel system which reduces groin complications, minimizes heel slip, and improves range of motion for hip arthroscopy.
It also gives surgeons better visibility, allowing them to see and do more which also improves patient outcomes.
A recent study of 1,000 hip arthroscopies performed without the use of a perineal post found in every case that the procedure allows safe, adequate, reproducible access to the hip joint without groin-related soft tissue or nerve complications. The study was published in March of 2018 in The American Journal of Sports Medicine. Patent filings occurred between 2015 and 2018.